Many of us feel a palpable sense of relief right now.

We just transitioned from an administration that made name-calling and bullying the centerpiece of its legacy to one that is putting science, racial justice, and Tribal sovereignty front and center.

This matters deeply to Trustees. The idea of working with a federal administration that wholeheartedly commits to climate action, Indigenous rights, and environmental justice helps us imagine proactive ways to protect Alaska lands, water, animals, communities and ways of life.

Yes, like so many others, we also feel the weight of exhaustion and uncertainty. The nexus of multiple crises burdens us all. There's so much work ahead, and so much mending to do. I wish it were a matter of picking up my sewing or knitting needles and getting it done!

Unfortunately, the hardships, divisions, and deep-rooted inequities that challenge our communities and country did not come to be in four years and did not vanish with the transition of power. Still, maybe there's space now to step back from a place of reaction and step into a place of rest, a place of reflection, a place of imagination and renewed perspective.

The "either/or" dynamic framed as "two sides" is a false choice. It's time to look through and beyond such a limited world view. To bring new eyes to old problems, and to see problems we didn't know or believe we had, we need to rest, reflect, and imagine. That's the very heart of problem-solving, and the path to acting with intention, adaptability and accountability.

That's what we're doing at Trustees now. One of the Biden administration's early actions included putting a temporary halt to any leasing activities in the Arctic National Wildlife Refuge. After four years of fighting at every level to demand administrative processes and actions founded on science and the law, and to defend human rights and the health of the Arctic, we can now take a moment to breathe.

We do not yet know how this presidential commitment to the health of the Arctic
Refuge will impact our litigation and strategic work, because to assure the permanent protection of the coastal plain requires the unravelling of legal, administrative, and Congressional actions. But we can now take time to reflect on and imagine what protecting these sacred lands looks like, and what an investment in climate action and Tribal engagement could mean for Alaska communities and economies.

When President Biden spoke of an uncivil war during his Inauguration, he did not allude to just a violent siege of a democratic process at the Capitol. He alluded to much more. How do we talk to each other? What do we assume and say about others? Who and what do we follow, hate, tolerate, trust or condemn–and why?

As I get older, I have never lost the biggest lesson I learned in college–question authority, and question those who question authority. That is what we do in a democracy. Questions are not challenges, they are tools of learning. Questions help us understand each other and our world.

There are so many questions we must ask of ourselves and each other to get to a place of healthy and functional dialogue, leadership and action on the crises we face, nationally and globally.

Right now, in Alaska, we are beginning to sense winter's grip waning and the light returning, and the dream of spring warm and enveloping, despite us knowing that there's plenty more snow and ice to come.

Just seeing that light through the window helps lift my spirit, take a deep breath, and begin the work.
---
Vicki Clark, Executive Director

PS. Thanks to supporters like you, we can continue fighting to protect Alaska's land, water, air, wildlife and people!
---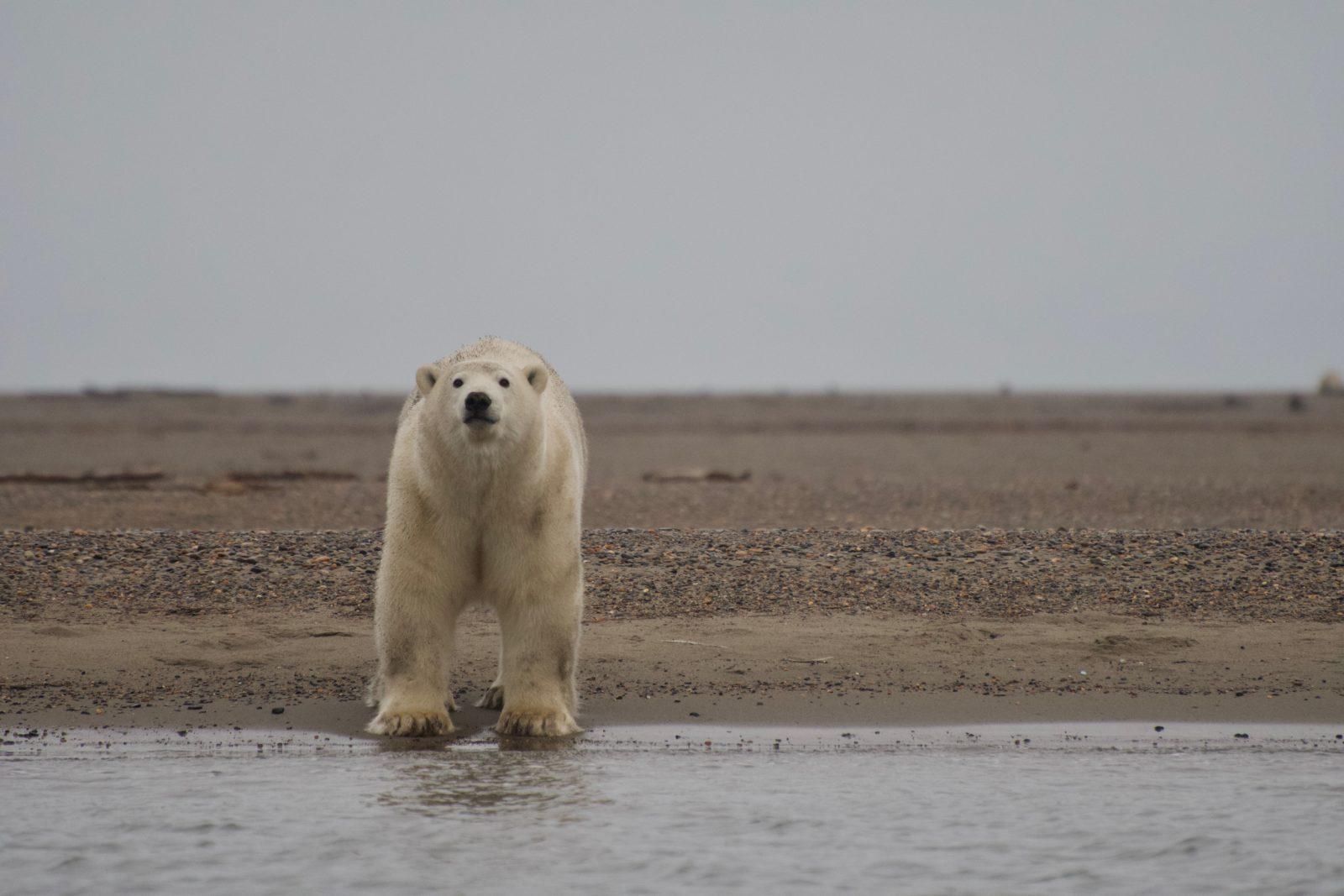 Litigation continues, even as ConocoPhillips plans to start winter road work and gravel mining on Feb. 2. This on-the-ground destruction and blasting threatens wildlife, wetlands, and the community of Nuiqsut.
---
The long path toward assuring enduring protections for sacred lands in the Arctic Refuge continues, but there are new advocates now. They live in the White House.
---
The state of Alaska and Pebble just appealed the U.S. Army Corps denial of a key permit for the Pebble mine as Bristol Bay leaders and Alaskans call for permanent protections for Bristol Bay.
---
SUBSCRIBE to the Alaska Brief Newsletter