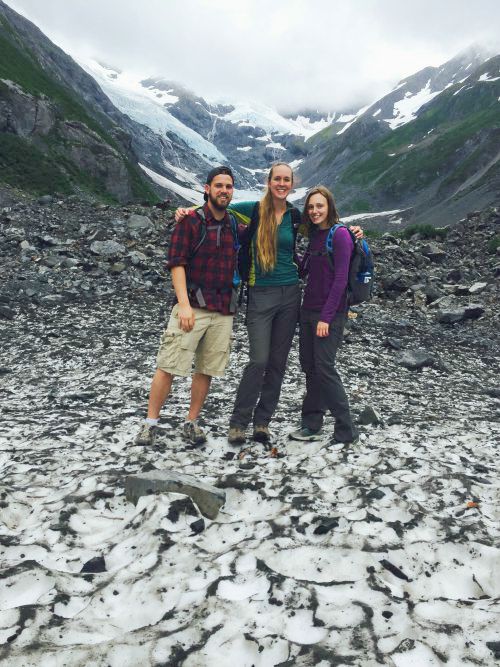 We have now filled the intern positions for Summer 2017. We'll announce the 2018 intern positions in August 2017.
Trustees for Alaska, a public interest environmental law firm with a busy and diverse docket, is now accepting applications for Summer 2017 legal interns. For over 40 years, Trustees has been working to protect Alaska's environment. Trustees provides counsel to local, regional, and national conservation organizations, tribal councils and other Alaska Native entities, fishing organizations, and others in environmental and natural resource matters. Trustees' work generally focuses on state and federal law issues concerning clean water, public lands and wildlife, climate change, coal mining and combustion, protection of marine resources, and hard rock mining.
Trustees provides a unique spectrum of public interest law experience to its interns. Our interns conduct legal research and writing, draft pleadings and arguments, write comments to administrative agencies, assist with preparation for arguments in federal and state court, interact with clients, and more. Interns will have the opportunity to work closely with Trustees' six staff attorneys on all aspects of litigation and on projects that may involve the Clean Water Act, National Environmental Policy Act, Surface Mining Control and Reclamation Act, various federal land management statutes, the Alaska Constitution, and state laws. Read first-hand accounts of our past interns' and externs' experiences in Alaska and at Trustees, here.
Interns are expected to work full-time for ten weeks. Individual start and end dates are flexible. Interns are paid an hourly wage of $13.00 an hour.
Qualifications: Trustees is hiring three 2L or 3E law students. The ideal candidate will have excellent writing, research, and analytical skills, solid interpersonal skills, and a demonstrated commitment to public interest law and the environment. Law students with coursework in administrative and environmental law are strongly preferred. Trustees will consider 1L student applicants who have shown a commitment to environmental causes.
To apply: Applications are reviewed on a rolling basis and positions are open until filled. Students are encouraged to apply as early as possible. Electronic applications may be sent to Chad Carter at [email protected]. Please include a cover letter, resume, transcript (unofficial or official), short writing sample, and list of three references with contact information. No calls, please.
Trustees for Alaska is an equal opportunity employer.