We went to court in December to stop ConocoPhillips from doing road building, blasting, and gravel mining as part of its Willow project in the western Arctic's National Petroleum Reserve-Alaska.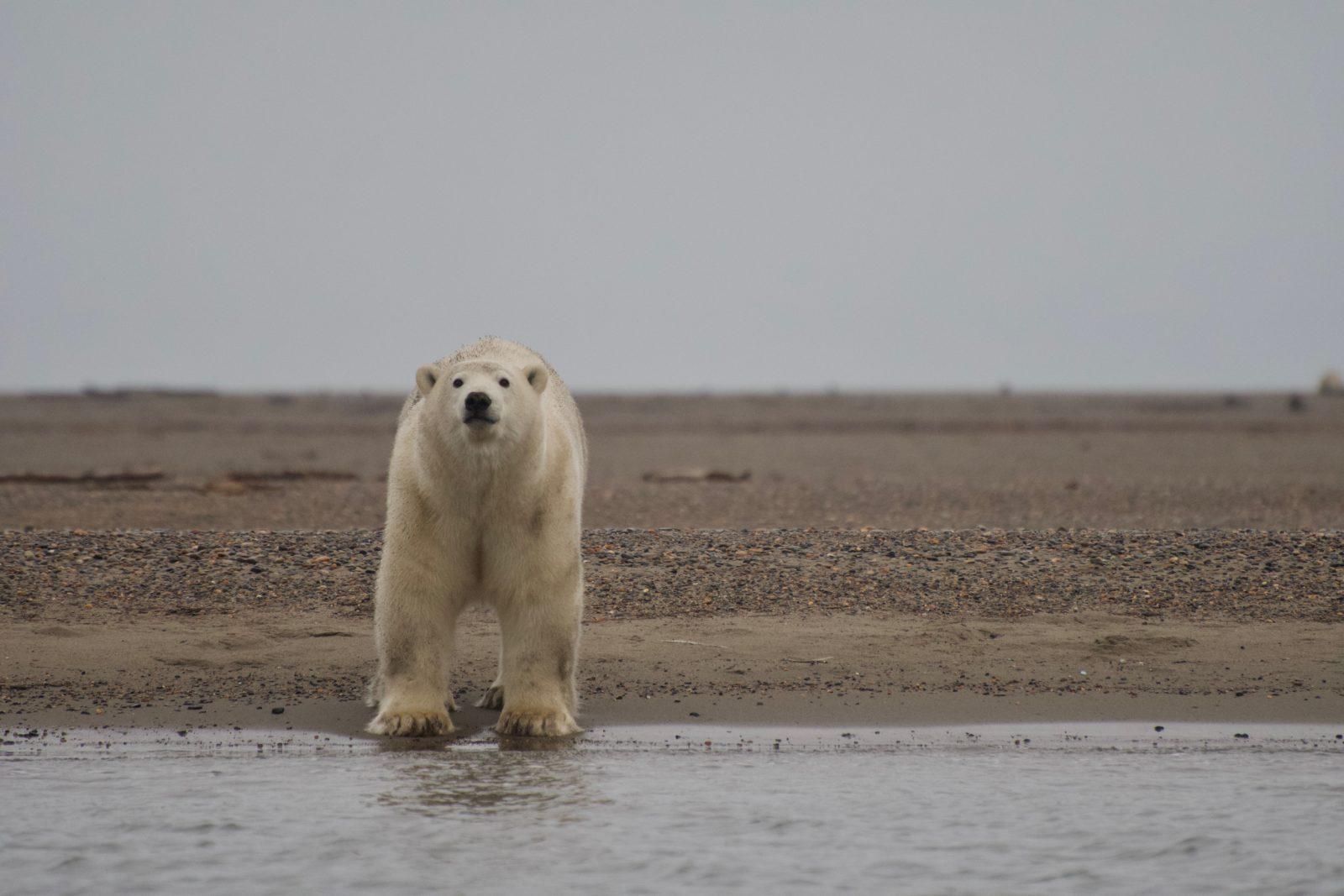 A lot has changed since then, but not the project's immediate threat to fish, wildlife, wetlands, land, water, and the community of Nuiqsut.
ConocoPhillips plans to start destructive winter construction work on Feb. 2. We hope the court will grant our motion to stop winter road building and gravel mining. We should hear by Feb. 1
The company intends to start on-the-ground activities despite the litigation directly challenging the project. Trump's Bureau of Land Management gave the green light and approved final permits the same day as President Biden's Inauguration. BLM says it signed off on Willow before seeing Biden's secretarial order prohibiting new approvals and authorizations so the new administration can review them.
We don't know yet how the administration will respond to this final favor from Trump's administration to the oil industry, but Willow is specifically on the list of decisions that the new administration has said it would review because of its greenhouse gas emissions and impacts on biodiversity.
Perpetuating inequity
People who live in and rely on the western Arctic already suffer the consequences of oil extraction and industrialization. Massive proposals like Willow continue putting the harmful consequences of oil exploitation onto frontline communities.
Siqiñiq Maupin, executive director of Sovereign Iñupiat for a Living Arctic (SILA) —the lead client in the lawsuit—explained in a press release how the continued push for Arctic oil extraction perpetuates injustice.
"We have experienced rising health issues, and the dismantling of traditional practices and food sources because of oil extraction and industrialization on the Arctic Slope," she said. "We have experienced the silencing and paternalism of public agencies that are supposed to listen to us fully, to understand and take into consideration our concerns, and to protect the health and well-being of all of us, not just the profit interests of corporations. We need the exploitation of the Arctic to stop, and the prioritization of our health and well-being to begin again."
Stop Arctic oil extraction
Groups like SILA have called for a stop to Arctic oil extraction, and a commitment to and investment in transitioning to equitable and sustainable energy sources and economies.
For too long the assumption has been that places like the NPRA "belong" to the oil industry or are the dominion of exploiters—a worldview that erases Alaska Native voices, ways of life, cultures, and histories, dismisses public health and biodiversity concerns, and that ignores the intertwined crises of climate change and social injustice.
The good news is that President Biden signed an executive order on Jan. 20 requiring the incoming Interior Department secretary to review prior actions and processes, litigation, and other details of proposals like the proposed Willow Master Development Plan.
Meanwhile we continue the fight
The lawsuit we filed on behalf of SILA and five other clients calls out Interior for rubber-stamping permits without doing proper analysis of impacts and harms to land, water, animals, and people.
What we do in court, whether we win or lose, we do to uplift the work of our clients and partners in fighting for the health, rights, and agency of everyone to build a future that supports communities in safeguarding the health of the planet for everyone.