It's hard to believe it has been a year since we first hunkered down due to the pandemic.
The concept of time has been unreal—it dragged, it sped up, it stood still. And in the midst of it all, we faced an existential crisis to our democracy, an ongoing racial reckoning, and so much loss—the loss of so many lives to COVID and racist violence and injustice. The loss of connection to family, friends, coworkers, social gatherings, and even purpose and meaning.
A year can change everything
A year can change everything and nothing at all. The months from last March to this March certainly prove it.
The pandemic year has revealed, again, how all of us together, as a nation, continue to grapple with our foundational inequities. It has brought to light how disinformation endangers public health and democracy. It has put a spotlight on the way dog-whistle politics and institutional power-hoarding undermine the stated principles and rights asserted in the U.S. Constitution. It has shown how tenuous our lives can be, and how the fragility of trust and justice can turn us against each other.
Yes, it's been a long, hard year for many reasons.
And yet…I strive to be someone who sees the glass as half full, and while it has been really hard at times, I looked all year for positive ways to be of service to my own learning and to my community.
I knew I needed to be as rock-solid as I could for Trustees and the incredible staff of people coping with their own challenges, health care crises, opportunities to learn and thrive, and all the losses, yet doing amazing work and a tremendous amount of it. I strived to stay open to any and all questions, suggestions, and also be flexible and accommodating for the unique ways the pandemic affected each of us.
Frayed and mending
I think we have weathered it well with a little fraying around the edges, and we continue to work on our relationships, so that we are even stronger. I know so many other organizations and communities doing the same mending and strengthening, and that gives me hope.
As for my own pandemic year, well I'm an introvert and don't have trouble being alone and quiet. In the racial reckoning we all must embrace, I had already begun my journey to learn, unlearn and relearn history and to understand this country's repeated pandering to white supremacy and structural racism. The pandemic has given me a lot of time to further my growth in understanding and stoking the fire in me to change.
It will be hard and it will take time, yet it is an equitable and just future everyone deserves. Justice for all has always been what we, in this country, promise. Perhaps that's what the pandemic year has given us, too—a transformational opportunity to acknowledge the promises we've made, the ways we've failed to meet them, and what we must do now to make it right.
Vicki Clark, executive director
PS. Thanks to supporters like you, we can continue fighting to protect Alaska's land, water, air, wildlife and people!
---
---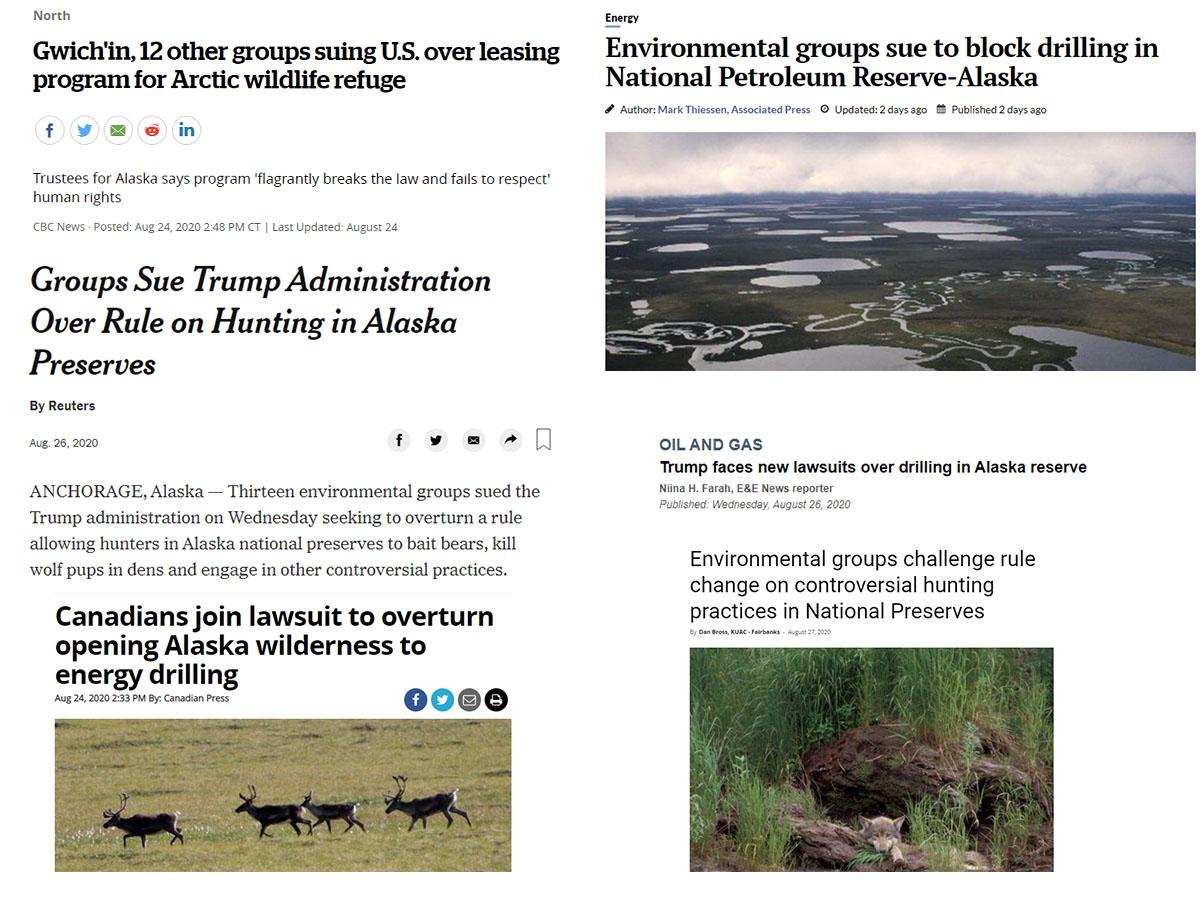 ---
---
SUBSCRIBE to the Alaska Brief Newsletter